iQ

Autotrading:
​

AI-Driven Investment Solutions for Modern Investors



If your investments are struggling and you're concerned that most stocks and assets may not perform for years to come, you are not alone. Fortunately, advances in fin tech and A.I. are helping investors of all sizes empower their accounts with fully automated, self-learning hedge fund strategies using InvestiQuant's innovative autotrading programs.
Unlike a hedge fund, InvestiQuant's hands-free solutions systematically trade your account for you alongside our founders' accounts and hundreds of other investors. With 24/7 visibility, access and control of your capital at all times, you can be confident your investment is in good hands.
Arming Investors' Portfolios with Fully Automated,


​

Self-Learning Hedge Fund Strategies



InvestiQuant offers automated hedge fund strategies via multiple autotrading programs for investors of all sizes. Unlike most hedge funds and CTA programs, our hedging and growth strategies only trade stock indices like (the S&P 500 and the Nasdaq 100) and hold positions intraday, using futures contracts during the regular NYSE stock market hours. There is no overnight risk or exposure. Despite their short duration, and unlike day trading and swing trading strategies, iQ's hedge fund strategies receive beneficial tax treatment (U.S.).
The iQ autotrading suite employs multiple algorithmic strategies tailored to exploit just about any market environment. Leveraging the power of a massive proprietary database, predictive analytics and decades of live trading expertise, InvestiQuant's adaptive algorithms identify and execute trades based on short-term market opportunities in the S&P 500 and related index indices like the Nasdaq 100.
To adapt to the ever-changing markets, InvestiQuant's alternative investment and hedge fund strategies utilize iQ's advanced AI algorithmic engine as a major signal input. Unlike many firms which offer strategies based on artificial intelligence, InvestiQuant has been building, testing and trading AI-based hedge fund strategies for over a decade (since 2013). The Director of Duke University's Center for Quantitative Modeling serves on the company's Board of Directors.
iQ
Autotrading Enhances Investors' Portfolios,
​
Helps Them Overcome Common Challenges
As a passive, self-directed investor, the challenges in managing and growing your wealth using today's volatile markets are significant. iQ Autotrading addresses these challenges head-on by providing an innovative hedge fund solution with many benefits:
1. Stronger portfolio diversification and protection
The ability to trade long or short and avoid overnight risks, make iQ Autotrading perform like a truly non-correlated asset class within your portfolio. By arming your portfolio with iQ non-correlated hedge fund strategies, you can ensure it remains better diversified and protected when you need it most, while improving your portfolio's overall risk-adjusted performance.
2. Portfolio appreciation and growth in rising and declining markets
iQ hedge fund strategies are self-learning and highly adaptive, and designed to thrive in virtually any market environment. Their proven ability to perform, regardless of the direction and volatility of the broader markets, provides peace of mind and allows investors to not worry about "market timing" their investment decisions.
3. Hedge-like protection for your portfolio's stock, bond and related investments
Unlike most hedge funds, mutual funds, ETFs and other stock, bond and commodity-driven strategies, iQ Autotrading has a history of providing true, hedge-like protection and can help reduce and even eliminate portfolio losses during bear markets and periods of "crisis correlation" (e.g. 2000-2003, 2008-2010, 2022). See for yourself and check out our 2022 performance.
4. Exploit market volatility for potential gains
iQ Autotrading employs sophisticated algorithms that capitalize on market volatility, turning potential risks into profitable opportunities. By enabling hedge fund strategies that are fueled by volatility, you can turn the table on the market and empower your portfolio to benefit from market turbulence and periods of instability.
5. More consistent portfolio returns
iQ's systematic hedge fund investment strategies are designed to help investors' portfolios deliver more consistent returns over time, smoothing out the ups and downs of traditional investment methods. Through an innovative approach that minimizes market exposures and leverages two-way trading, coupled with a keen focus on risk management and capital preservation, iQ Autotrading can helps investors achieve steadier portfolio growth year to year - regardless of what the stock market does.
6. Customize for your objectives and available capital, while minimizing taxes
iQ Autotrading utilizes futures contracts to trade its hedge fund strategies. Futures' inherent leverage make them ideal trading instruments by allowing investors to get started at low funding levels, and still benefit from powerful portfolio diversification. Flexible funding also allows you to pursue targeted return and risk levels, tailored to your individual preferences and objectives, and aligned with your personal risk tolerance. In addition, futures contracts receive 60/40 long-term and short-term tax treatment by the U.S. tax code.
What iQ Brings To The Table
 

Our Solutions

Our Company

Verified returns in volatile markets (average +46% in 2022)

Turnkey - with professional oversight

No software to install or manage

Low account minimums

24x7 account transparency

Total account access and control

No lock-up periods, funds available anytime for withdrawal

Tax-advantaged

Serving investors since 2008

20+ countries served

Veteran team of traders, quants and developers

AI and machine-learning expertise

Large shareholder group with Board of Directors

Aligned interests: we rely on the very same strategies as our clients

Led by West Point grads
iQ

Autotrading Helps Investors Of All Types And Sizes Diversify

We understand that you've worked hard to accumulate your wealth, and need to diversify in a way that will better protect and grow it no matter what the future brings. You deserve a solution that you can trust to handle volatility and deliver returns in both rising and declining markets. InvestiQuant serves investors in over 20 countries and they all acquired their wealth differently. iQ clients include:
Small business owners

Doctors, dentists, lawyers, airline pilots and business executives

Real estate investors

Stocks, ETFs and bonds investors

Forex, commodity and hedge fund investors

Bitcoin and crypto investors

Family offices, accredited, QEP and other high net worth investors
No matter how you built your nest egg, you are in the right place. iQ Autotrading provides powerful, valued-added diversification that can improve the performance and stability of your investment portfolio using powerful AI-driven strategies.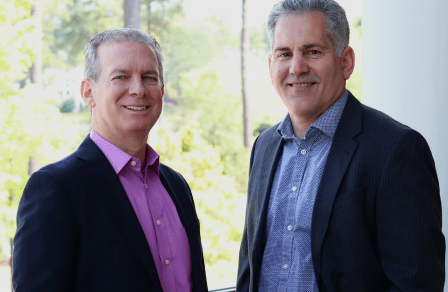 The iQ Story:
E
mpowering Investors With Hedge Fund Strategies That Work
The bursting of the 2000-2002 internet "dot com" bubble bursting, changed our founders' lives forever (public software company executives) and led them to pursue a way to make market volatility work for—instead of against—their portfolios. And, in a way that would avoid the shortcomings and limitations of most hedge funds. Ultimately, their vision and persistence led to the creation of iQ's cutting-edge automated hedge fund strategies and systematic trading programs.

iQ

Autotrading: The Benefits of A Hedge Fund
​
—Without The Downside
How Does

iQ

Autotrading Work?

You stay in control. Activate or deactivate your account at any time.
By licensing an iQ program, your broker gains access to our trusted investment strategies will be enabled to execute trades in your account with the expertise and oversight of one of our specialized brokers. This seamless, hands-free solution can be working for you and your portfolio in a matter of days. allows you to on your behalf with speed and precision. This seamless integration allows you to benefit from the full potential of our automated trading systems.
Join us as we embrace the future of investing and uncover the unparalleled power of fully automated algorithmic trading tailored using adaptive hedge fund strategies for sophisticated investors.
Invest Smarter. Invest With
iQ
Today!